Auto Glass Repairs & Installs
WINDSHIELD REPAIRS & REPLACEMENTS FOR PRINCE ALBERT
Whether your windshield is chipped, cracked or smashed, Ben's Auto & House Glass is the company to call for a quality repair or replacement! Ben's I-CAR®-trained technicians serve the Prince Albert area with the fastest glass installations and repairs in the industry! And all of our installations, replacements and repairs are backed by a lifetime warranty – for a lifetime of satisfaction for our customers.
Ben's has the largest windshield supply in Prince Albert!
Since we file all windshield insurance claims for you, a repair or replacement just doesn't get any easier than calling Ben's Auto & House Glass!
AUTO GLASS REPAIRS & REPLACEMENTS

Ben's is a Crackmaster franchise partner and has warranties nationwide. Crackmaster windshield resin allows repairs of windshield cracks up to 16″ long with Lifetime Warranty.
Ben's purchases glass from North America's three largest distributors. We maintain an extensive stock of OEM window and windshield parts, including door glass, Burco® automobile side mirrors, as well as rear and side windows.
For fleet operators, our services are fully scalable to cover your glass repair and replacement needs.
Do I Need a Windshield Repair or Replacement?
As your vehicle's windows and windshield provide structural support to your car, it's important to have it repaired or replaced as soon as possible. If it is a large impact area with a web-like pattern, chances are it will need to be replaced. Have a question? We'll take a crack at it – call Ben's Auto & House Glass today!
DID YOU KNOW?
Stone chip repairs can be done for FREE to most policyholders!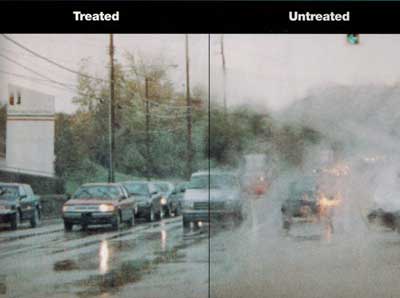 AQUAPEL® GLASS TREATMENTS
Enhance driving visibility through rain and snow with an Aquapel® glass treatment. Aquapel® is like Teflon® for your windshield, using a water-repelling polymer to smooth out glass imperfections and quickly shed water away from your windshield.
One application lasts for months, through rain, snow, sleet and repeat car washes. Ask us about Aquapel® on your next visit! See how Aquapel® stacks up against Rain-X!
NON-WINDSHIELD & NON-INSURED AUTO CLAIMS
If your auto glass repair is not covered by your insurance policy, simply Give Ben's a call to get a free quote on repair or replacement. For damages unrelated to vehicle windshields, you can file your claim through Saskatchewan Government Insurance's (SGI) Auto eClaim site.
All windshield installations, stone chip and crack repairs are backed by a lifetime warranty.
Call Ben's Auto & House Glass and get a quick auto glass repair in Prince Albert!
OTHER AUTO SERVICES

WINDSHIELD WIPERS
We have a good selection of windshield wipers!
FREE Installation.
WE ALSO DO HEADLIGHT RESTORATION!!